Entertaining the Idea:

Becoming a Gerber Baby

Parents from all over the world are wondering how can their child become a Gerber baby? While others are pondering how to submit photos for a chance at Gerber baby modeling?

Advertisement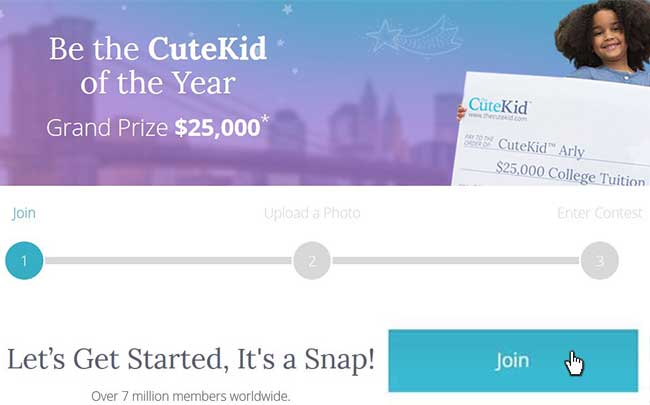 Continue Reading
Today, we're answering these questions for you.
Wondering and pondering no more...
The short answer: Gerber Baby Contest known as the Gerber Photo Search
The only way to become the new Gerber baby is to enter the Gerber Photo Search contest and wins the grand prize.
You don't have to sign your baby up for anything to enter these Gerber baby contests.
For example since 2017 and 2018, Gerber utilized Instagram to runs the Gerber Photo Search contest.
All you have to do is signup for an Instagram account if you don't have one. Once you signed up or already have an Instagram account then simply upload your baby photos with the hashtag #GerberPhotoSearch2018.
(Note: That hashtag was from the 2018 contest using as an example. Another example, #GerberPhotoSearch2017 for 2017 contest.)
That's it.
Of course there are contest rules that you need to know.
You have to wait until Gerber announces the contest. The contest runs only once a year. And your photos will only count during the submission period.
You cannot submit or upload photos before or after the submission period. It will be disqualified if you do.
However, before we get ahead of ourselves. The Gerber baby contest is not for everyone.
It's not for you if...
If you're a resident of Canada or other parts of the world that's not US then the Gerber baby contest is not for you. It's only for residents of the 50 United States, Washington D.C., or Puerto Rico.
If you enjoy your privacy and private life and don't want to be disturbed then this baby photo contest is not for you. If win, you and your baby will become part of the Gerber family and will be publicized.
If you want to keep ownership of your photos then this baby contest is not for you. Once you upload your photos to Gerber you're no longer own those photos.
Are you still entertaining the idea that your cute baby could win the next Gerber baby contest?